At Made to Last, our client-centred approach forms the basis of everything we do. Our aim is to build trust and create a sense of collaboration and safety that allows our clients to relax and focus on the personalized aspects of their home. As the home builder, we take care of everything else.
We also guarantee "no-surprise" accountability by providing realistic, detailed estimates and keeping clients fully informed via bi-weekly invoices and online access to ongoing project information.
Most of all, we focus on creating a legacy of quality. Our custom homes are built by highly skilled and qualified craftspeople who take great personal pride in their work. We are unapologetic about our perfectionism, and our standard of work will not be compromised. From the moment we start laying the foundation, we are thinking about how every detail will affect the finished house.
Made to Last is excited to become your home builder of choice. We are also available for home renovations and commercial building projects. We are located in the Cowichan Valley on beautiful Vancouver Island, and operate throughout the region, including the Southern Gulf Islands.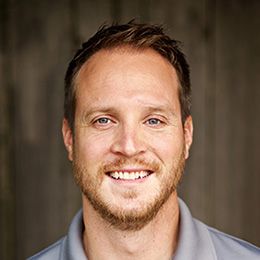 Steven Fitzpatrick, Owner
Steven is a custom home builder with over a decade of experience in the field. He and his family moved to Cowichan from Alberta in 2012 and, like so many others, fell in love with the region's incredible physical beauty and relaxing island lifestyle. Upon realizing that there were surprisingly few home builders in the area dedicated to producing high-quality custom homes, Steven founded Made to Last. His expert experience as a carpenter and project manager, along with his passion for people, make him an ideal Owner.
Steven is a dedicated family man, and loves spending time with his wife and three daughters. Together, they enjoy exploring the Gulf Islands, going out on the ocean, and volunteering at their church.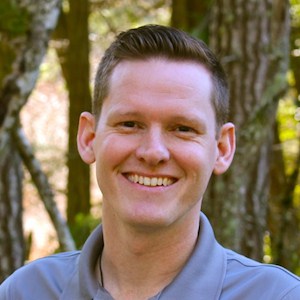 Andy Renton, General Manager
Andy grew up on Vancouver Island, appreciating the unique environment and recreational opportunities it provides. As a result, he makes sure to help clients consider the natural landscape as they build their home. Andy's eye for detail, communications skills, commitment to caring for others, and a passion for great home design are tremendous assets. After jobs in hospitality, cabinet-making, and property management, he recently spent seven years as the Executive Director of a Vancouver Island camp and retreat centre. As the main contact for Made to Last clients, Andy's skills and experiences will help your dream home become a reality.
Andy and his wife raise three children, and love to get them outdoors to hike, bike, and bird-watch.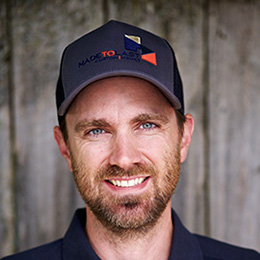 Matt Buckle, Project Manager
A Red Seal journeyman with a wealth of experience in residential and commercial construction, Matt has been a part of Made to Last Custom Homes for six years. Matt is known for his extensive skill set, knowledge of the industry, efficiency in getting things done, and an attention to detail. He maintains hundreds of relationships with trades and suppliers throughout Vancouver Island, and always knows who to call to accomplish our clients' needs. He is a true asset and a gifted home builder.
Matt loves spending time with his wife and children, playing hockey, strumming the guitar, and volunteering at his church.

Jacob Doiron, Project Manager
Jacob is a Red Seal carpenter with 15 years' experience. He especially appreciates working with large timbers, and taking on the challenge of multiple angles and custom designs as a home builder. He is gifted not only as a builder, but as a teacher, and enjoys working with and mentoring young people learning the trade.
Outside of work, Jacob enjoys life with his wife and three children, learning to laugh at the chaos. He also loves hiking, camping, and all things outdoors.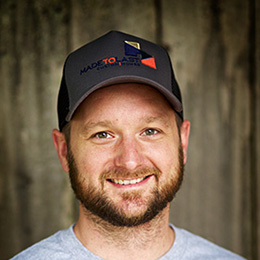 Dan Holden, Journeyman Carpenter
Dan grew up working on renovation and construction projects with his father and brings a wide range of experience to our company. A highly skilled craftsman, he is known for his exceptional foresight, integrity, and attention to detail – in fact, it seems there is no problem that he can't solve. Dan works on many of our projects as our finishing carpenter and is very popular with our customers.
A proud family man, Dan is the father of two sons. In his spare time, he enjoys martial arts, hunting, and photography.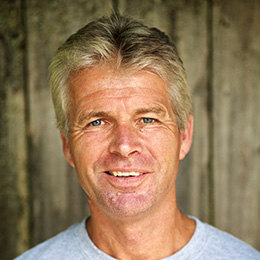 Will Backer, Journeyman Carpenter
With over 40 years' experience in the building trade, Will can do it all, from foundations to framing to renovations. Because he has seen and learned so much throughout his career, he is our "go to guy" for problem solving and overcoming challenges. We know that if there is a way to make things work, Will can find it – and it will be done right.
Will has been married for over 30 years and has raised three daughters. He enjoys spending time with his family, camping, the outdoors, and riding his ultra-powerful 50 cc scooters.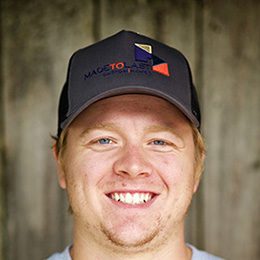 Mike Middlemiss, Journeyman Carpenter
Mike has spent most of his career working with Made to Last. During this time, he's been learning from the best, becoming a highly skilled and well-rounded carpenter. He is trained in residential and commercial construction and is a hard worker with a good eye for detail. Mike is an important part of our team and has contributed to many of our past projects.
When Mike is not at work or at home, he can be found playing a variety of sports, especially hockey.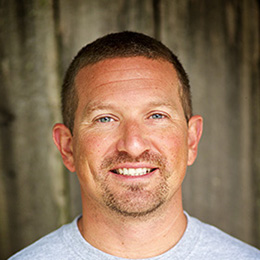 Andy Peters, Carpenter
Andy grew up around construction projects.  He has a natural aptitude for the extra challenges that come with being a custom home builder. He is also a painter with 15 years' experience. As a result, Andy brings tremendous value to the Made To Last team.
Andy is married and has two children. When he is not at work, you can find him hanging out with his family, working as a pastor with his church, or sneaking away to go fishing.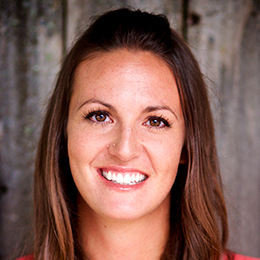 Nicole Fitzpatrick, Head of Marketing/Social Networking
Nicole brings expertise in both marketing and advertising to her position at Made to Last. A creative, strategic thinker and a Vancouver Island enthusiast, Nicole is perfectly equipped to help promote our company.
When she's not guiding our company's marketing or supporting her husband in growing the business, Nicole appreciates spending time outdoors with her three daughters.  She loves taking advantage of the endless activities that island living has to offer.
Some of Made to Last's Partners
Cowichan Woodwork LTD.
Precision Engineering
FBM Plumbing
Kurtis Electric
Living Stones
Splashes Bath & Kitchen
Granny's Gas & Woodstoves
Ace Bobcat Ltd.
Bell's Flooring
Master Craft Flooring
Trail Appliances
Nugget Glass
Windsor Plywood

These are the values that guide our work and relationships:
Integrity. We conduct ourselves honestly and ethically at all times. Made to Last will never underbid on your project, hide or fudge costs, or use inferior materials. We take pride in our work as a home builder. We achieve that by treating our customers with care and respect and by building the best houses humanly possible.
Meticulous Planning. From the moment we start building, we are thinking about the end result. We consider the roof line as we lay the foundation. We adjust sub-floor heights so that flooring transitions will be seamless. Throughout the build, Buildertrend software ensures that the entire team stays on the same page.
Precision Craftsmanship. We always focus on the details and never settle for "good enough." Made to Last works with the best tradespeople and the best materials to build the best, most beautiful houses. We commit to building your house exactly the way you want it, and we will work with you until that goal is achieved.
Communication. Made to Last is committed to building trust through clarity, transparency, and accountability. Our estimates break down every cost involved, and we provide every invoice to our clients. We assign a dedicated Project Manager to every home build, and use Buildertrend to keep clients in the loop and aware of all upcoming deadlines.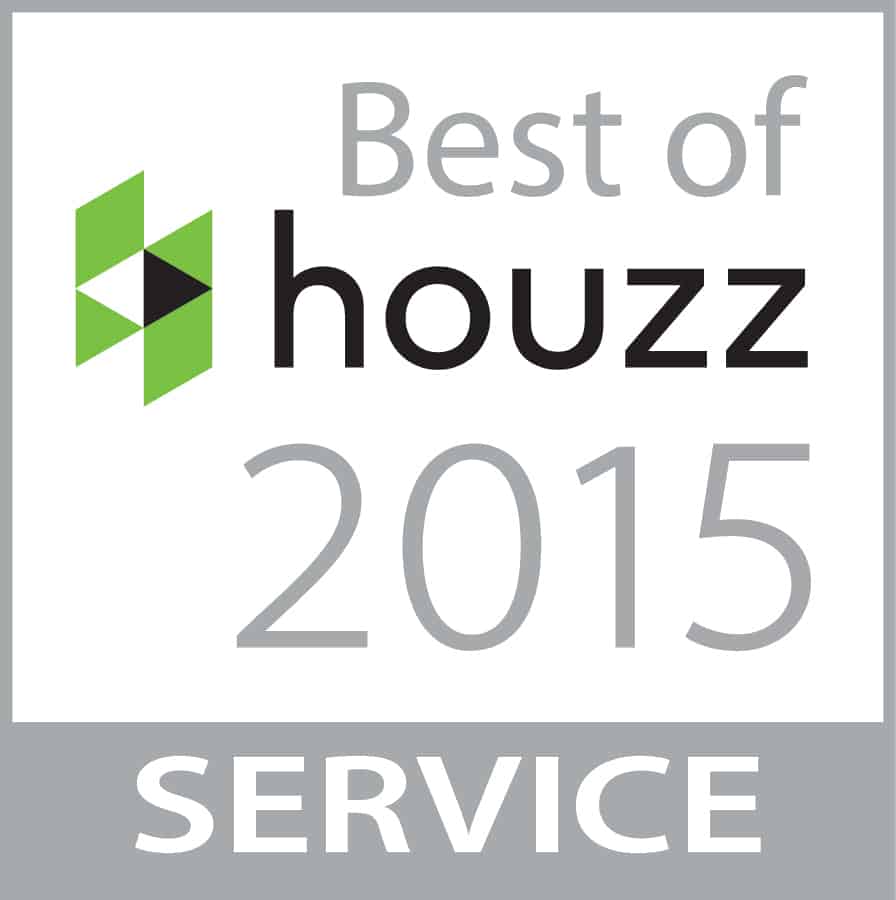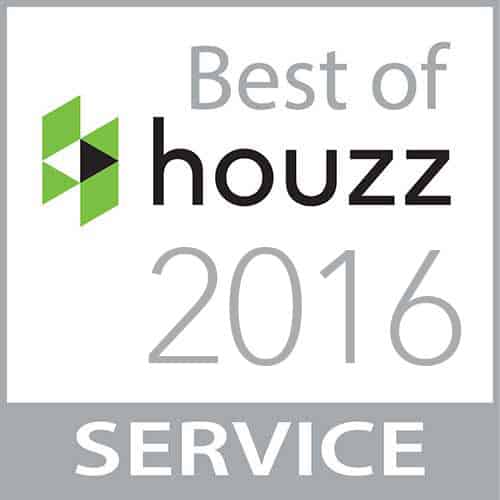 Best of Houzz 2017 – Client Satisfaction
Best of Houzz 2016 – Client Satisfaction
Best of Houzz 2015 – Client Satisfaction
Houzz is a popular online platform for home remodeling and design. It brings together over 40 million homeowners, home design enthusiasts, and home improvement professionals in a uniquely visual community. Its Client Satisfaction honours are based on several factors, including the number and quality of reviews a business receives each year. Find our Houzz profile here, and consider giving us a positive review today!
Victoria Residential Builders Association 2016 CARE AWARDS – Silver, Best Custom Millwork, for our work on our Seacloud Custom Home.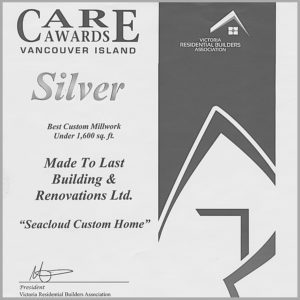 Made to Last works with Dominican Vision Inc., a registered charity which operates on the north coast of the Dominican Republic. Our team members help to build homes, schools, and other community centres in areas experiencing extreme poverty. We also bring compassion suitcases filled with medical supplies, tools, and clothes for those in need. The medical clinics we help support give assistance to those unable to afford a doctor. We also bring food hampers to families who suffer from extreme poverty and, often, AIDS.
Being able to give back has opened our eyes to what really matters and encouraged us to do even more. It is something we feel called to do, and we wish everyone could share a similar experience.
Sign up for the Made to Last Newsletter