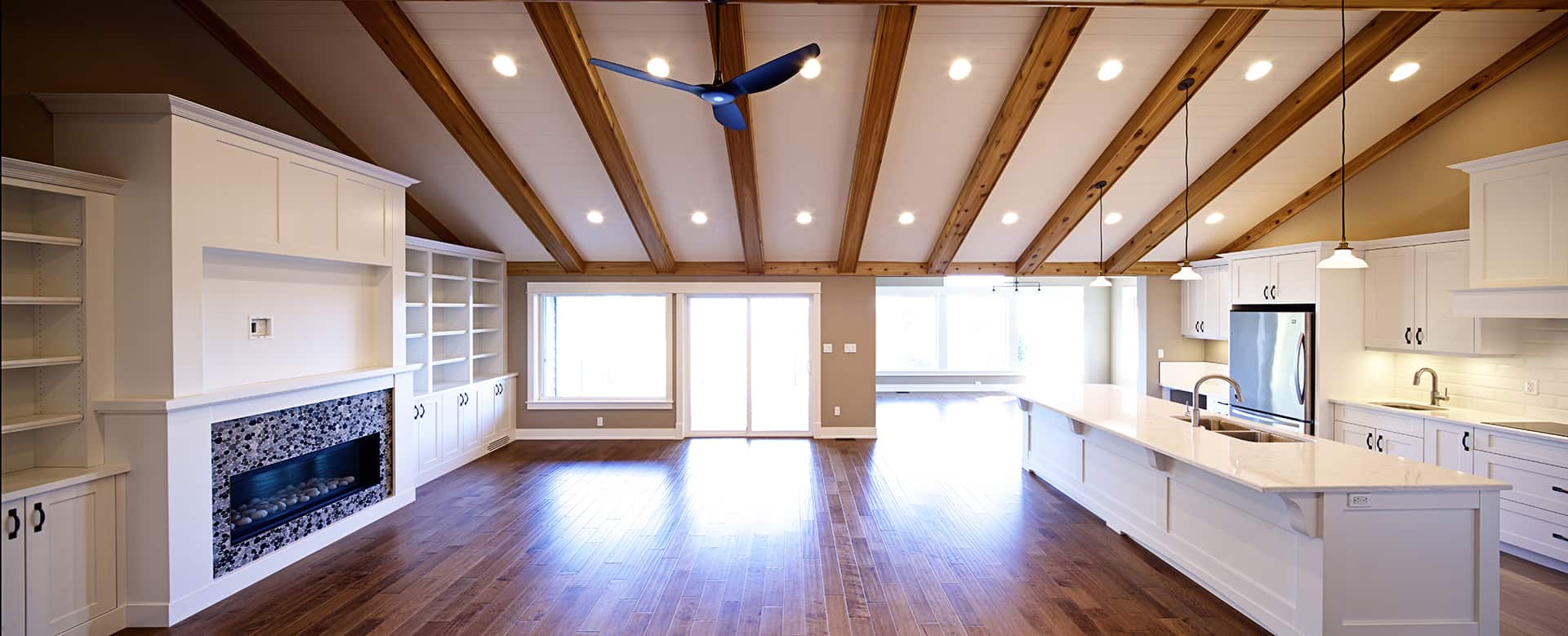 Saltair Custom Home
The Project: Build a large custom retirement home for a client relocating from Ontario.
The Story: Because Jim Mitchell wanted to have his new house ready for him when he retired and relocated from Ontario, he needed to hire a builder he could trust to do the job while he still lived 5,000 km away. As soon as he walked through one of Made To Last's custom homes, he was confident that he could depend on the company for a high standard of quality, great craftsmanship, and integrity.
Jim's 4,600 sq. ft. dream home boasts wide-open spaces, clean lines, and quality workmanship throughout. He is thrilled with his beautiful new oceanview home and his new life on Vancouver Island.
"Steven from Made to Last Custom Homes was very responsive both during and after construction of my new home. He answered all questions quickly and in detail. If he didn't know the answer, he wouldn't guess, but find out and get back to me."