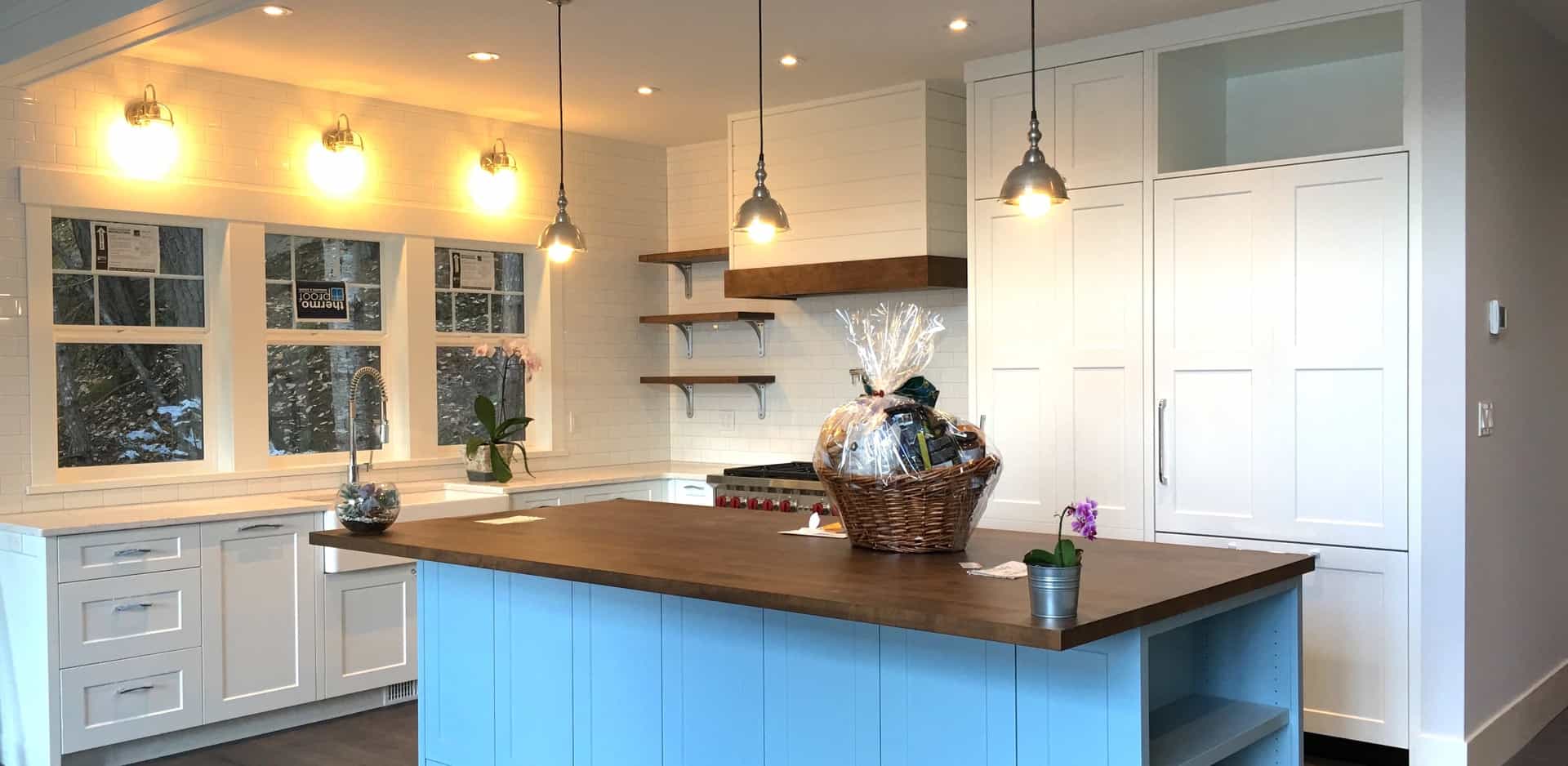 Genoa Bay Custom Home
This custom home sits on Genoa Bay Road in Maple Bay, on a beautiful oceanfront lot.  The house is positioned high atop a steep slope, and involved careful tree-clearing and excavation.  Made to Last started construction on this custom home in early 2018, and finished in late Summer.
Interior Design was completed by Andrea Burrell Design, and includes many unique features.  The hidden pantry and fridge, ship-lap styling, hallway closet for the master bedroom, and reclaimed vanity are all very impressive.  But what can't be beat are the ocean views from the three-tiered deck.