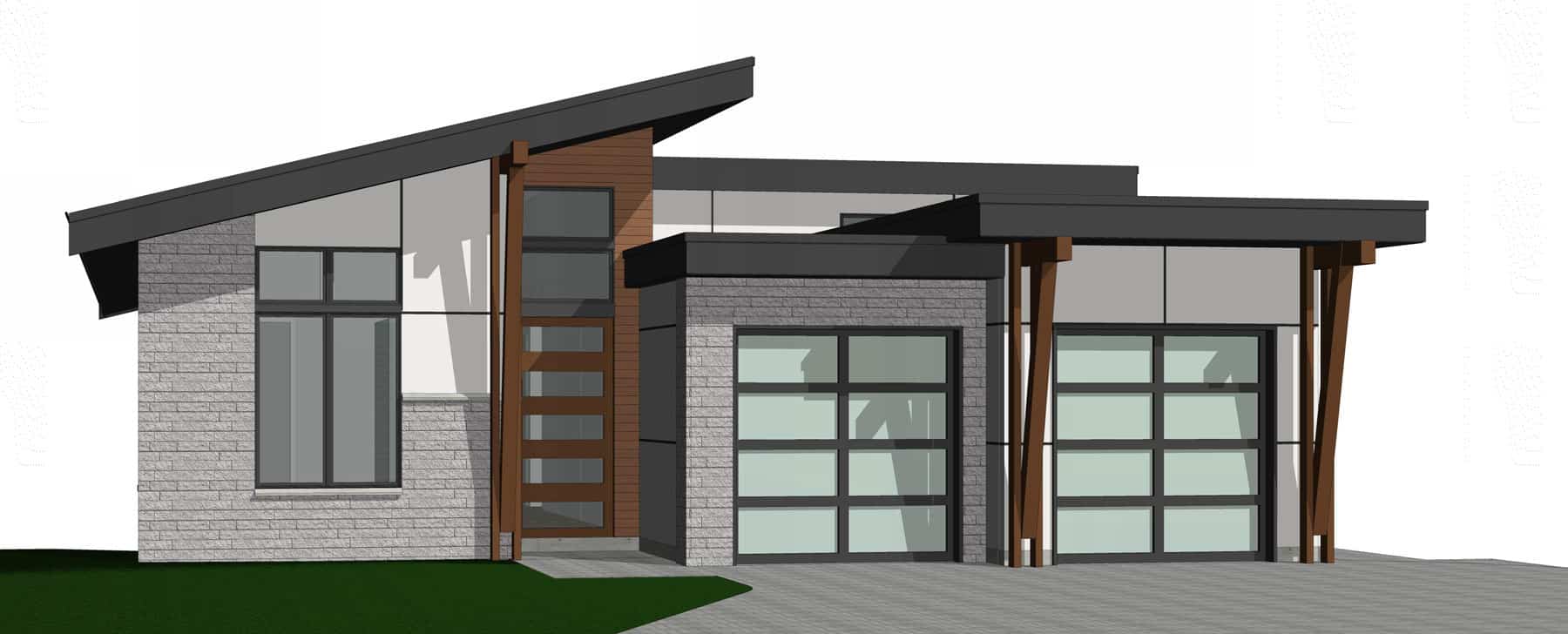 Quamichan Net Zero Home
The Quamichan Net Zero Home is slated to start construction in late 2020.  This beautiful custom home, designed by award-winning Ryan Hoyt Designs, will be on the shores of Quamichan Lake in Duncan.  It will feature 3,397 sq.ft. of living space over 2 levels, 3 bedrooms, 3.5 bathrooms, a fitness room, and a large workshop. The home also includes a 474 sq.ft. garage and two levels of decking at the rear, both looking out over the lake.
Made to Last is excited to be building this home, which is aiming to be the Cowichan Valley's first Net Zero Home. This status requires building to the highest tier (Step 5) on the BC Step Code.  Made to Last Custom Homes is the Cowichan Valley's only Net Zero Trained Builder through the Canadian Home Builders' Association (CHBA), meaning that our team has received special training and certification in order to be certified to build this level of home.
The "Net Zero" label means that we are building this home with the goal to have it produce as much energy as it is consuming. This means that this home will be up to 80% more energy efficient than typical new homes. It will also incorporate renewable energy systems to produce the remaining energy needed by the homeowners. Advanced mechanical systems will work together to reduce energy use, provide consistent temperatures, and create a healthier environment by filtering indoor air to reduce dust and allergens. Enhanced air tightness and insulation will further improve indoor comfort.  Quamichan Net Zero Home will not only be at the forefront of sustainability, but also provide the ultimate comfortable living experience. 
Why consider building a Net Zero or Net Zero Ready home?
Save money on your utility bill.
Utilizing higher performance materials and construction, your home will be more durable.
This type of home is quieter to live in thanks to being well insulated and tightly built.
By choosing to build a Net Zero home, you are doing your part to protect against climate change.
Rebates on mortgage insurance premium.
Quamichan Net Zero Home Build Partners: