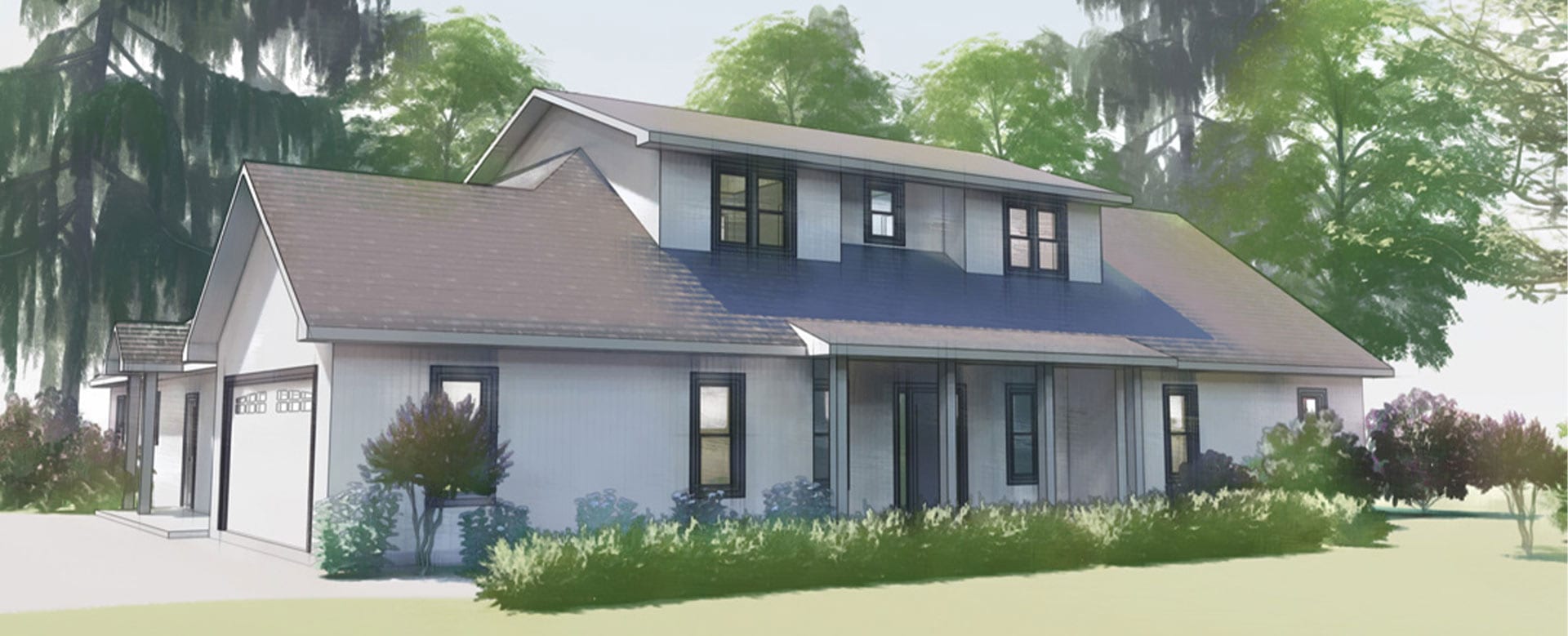 Modern Family Farmhouse
This 3,509 sq. ft. custom home was constructed on a 2-acre parcel of land in the Cowichan Valley. The Duncan property had been in the landowner's family for over 50 years. The custom home replaced an existing mobile home on the property.
Designed in partnership between the homeowners and Made to Last Custom Homes, the goal of Modern Family Farmhouse was to create a multi-generational home.
Home Design
The main home has 3 bedrooms and 3 bathrooms over two levels, plus an office on the main level. The main living area is open concept with tall ceilings. This level also has the primary bedroom suite, including a luxurious ensuite with a 7′ wide walk-in shower.
The upper floor has 2 bedrooms, a Jack and Jill bathroom, and a playroom. This level is 866 sq. ft.
The 965 sq. ft. attached secondary suite has 2 bedrooms and 2 bathrooms.  It provides its own separate entry, as well as an adjoining door to the main house through a shared storage area.
There is covered patio space on all sides of the exterior of this home. The rear area creates an inviting outdoor gathering space in the private backyard. The three generations of family that live in this home love enjoying summer evenings together.
This Duncan custom home included solar panels attached to the standing seam metal roofing. The inclusion of solar panels helps offset the cost to run Modern Family Farmhouse, bringing total energy consumption to near net zero levels.
In 2022, Made to Last Custom Homes was awarded the Green Builder of the Year Award by the VRBA. This award recognized our work in advancing energy efficiency in the construction industry on Vancouver Island. We are grateful to clients like those who now enjoy Modern Family Farmhouse for partnering with us in improving the energy needs of British Columbia.