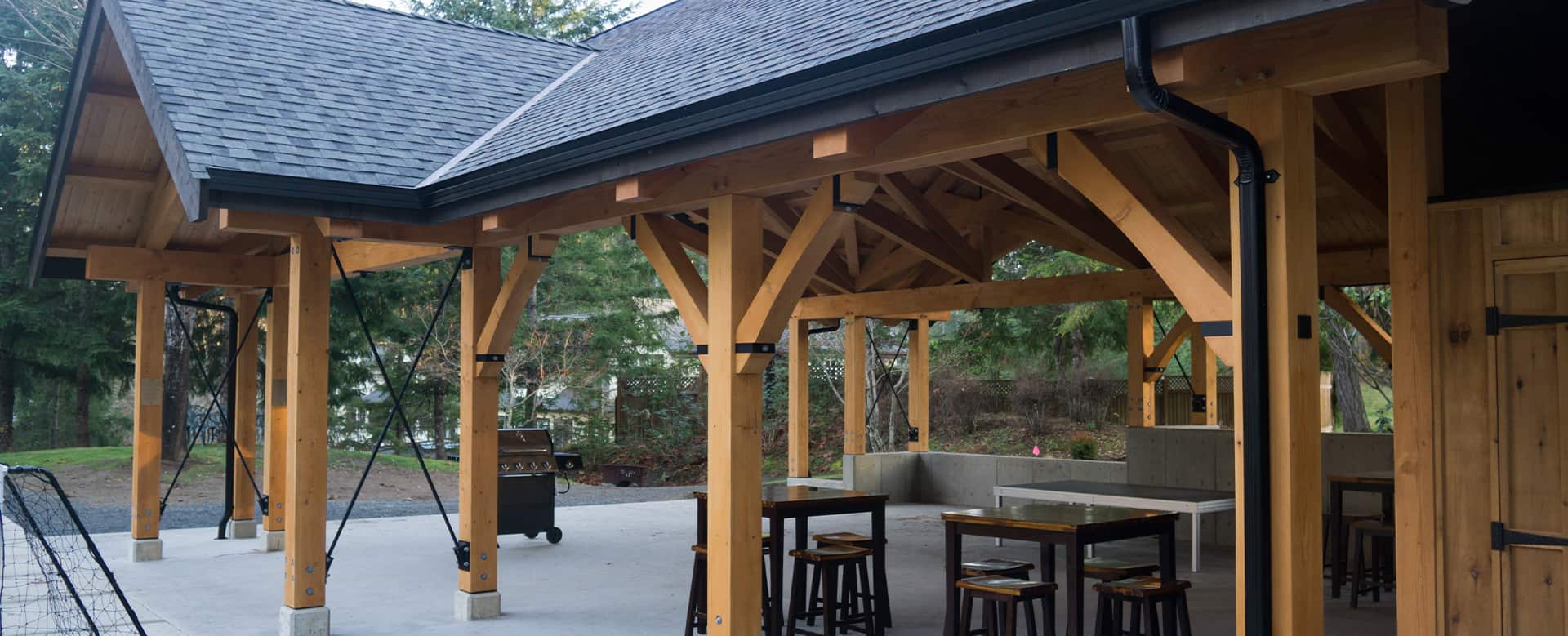 Shawnigan Lake Timber Frame
Our Shawnigan Lake Timber Frame project is a large pavilion and associated turf field and sports court that is located at Shawnigan Lake School. This internationally acclaimed boarding school has nationally-ranked academics with 100% university admission for its students. Made to Last was delighted to partner with the school's staff and students in building this unique project.
The new concrete walkways and integrated basketball court lead from the residential house onto the new artificial turf field. The new timber frame pavilion provides the students an outdoor classroom, a venue for events, and a cooking and eating area.
The wood used for the Shawnigan Lake Timber Frame pavilion is locally sourced Douglas fir with oak pegs, along with a cedar tongue-and-groove ceiling. Known for its structural strength and minimal cracks and checks when dried, Douglas fir is the ideal choice for post-and-beam structures like this. This particular wood can range in colour from yellow or orange-brown to deep, red-brown. The structure was built to keep in vision with the recently constructed Library and Great Hall at Shawnigan Lake School, particularly the unique scissor-trusses and oversized rafters and purlins.
The original concept for this unique project was completed by Nate Bomford of Integral Design in Victoria, alongside the students and parents of Duxbury House. The students all acknowledged they learned many new insights and career skills throughout the process. This project was entirely funded through donations by students, staff, Duxbury House parents, and alumni.
Special thanks to Dirk Seeliger who led the timber framing for Made to Last.
This outdoor pavilion will provide a great gathering space for students at Shawnigan Lake School for many years to come.
Do you have your own custom timber frame in mind? Contact us, or take a look at our Custom Homes.