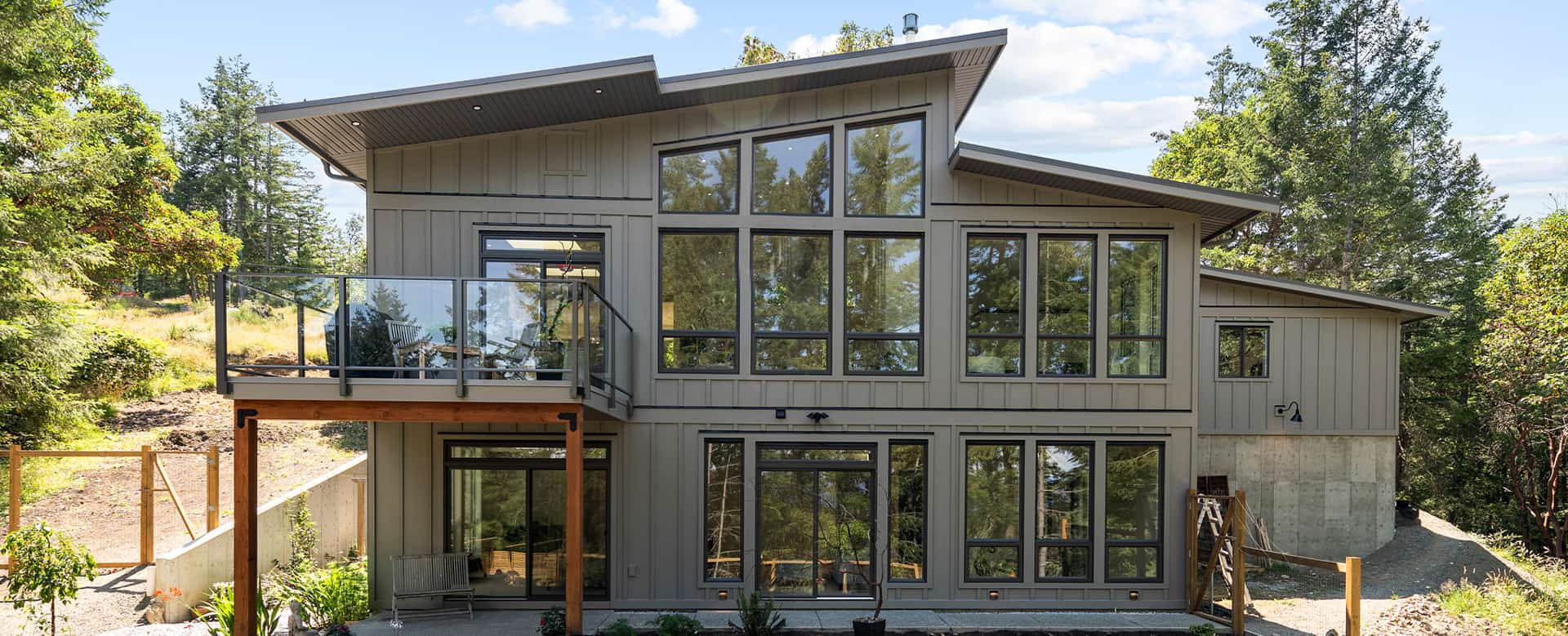 Georgia Park Heights Custom Home
Georgia Park Heights Custom Home is a "West Coast Modern" style home that was built in Crofton, BC. This house overlooks the quaint Cowichan Valley town and includes a gorgeous view of the ocean and neighbouring Salt Spring Island. This custom home is 1236 square feet on each of the two levels, with three bedrooms and two bathrooms. The master bedroom and ensuite of this home are located in the walk-out basement, leaving the main floor for an open-concept kitchen, living area and dining area.
The most noteworthy feature of this Crofton custom home is the abundance of light. Firstly, the home is filled with many windows, and includes skylights, and sliding glass doors to bring in natural light. Further, upper and under cabinet lighting was installed in the kitchen, in addition to pot lights and pendant lights. The result is a bright, airy home that is perfect for this Crofton location. Additional design elements such as wood floors and a wooden breakfast bar complete the "West Coast" style of this Georgia Park Heights Custom Home.
Do you love our this Crofton home? If you are looking to build your own dream home, we would love to hear from you! Contact us to start the process!
Georgia Park Heights Build Partners: