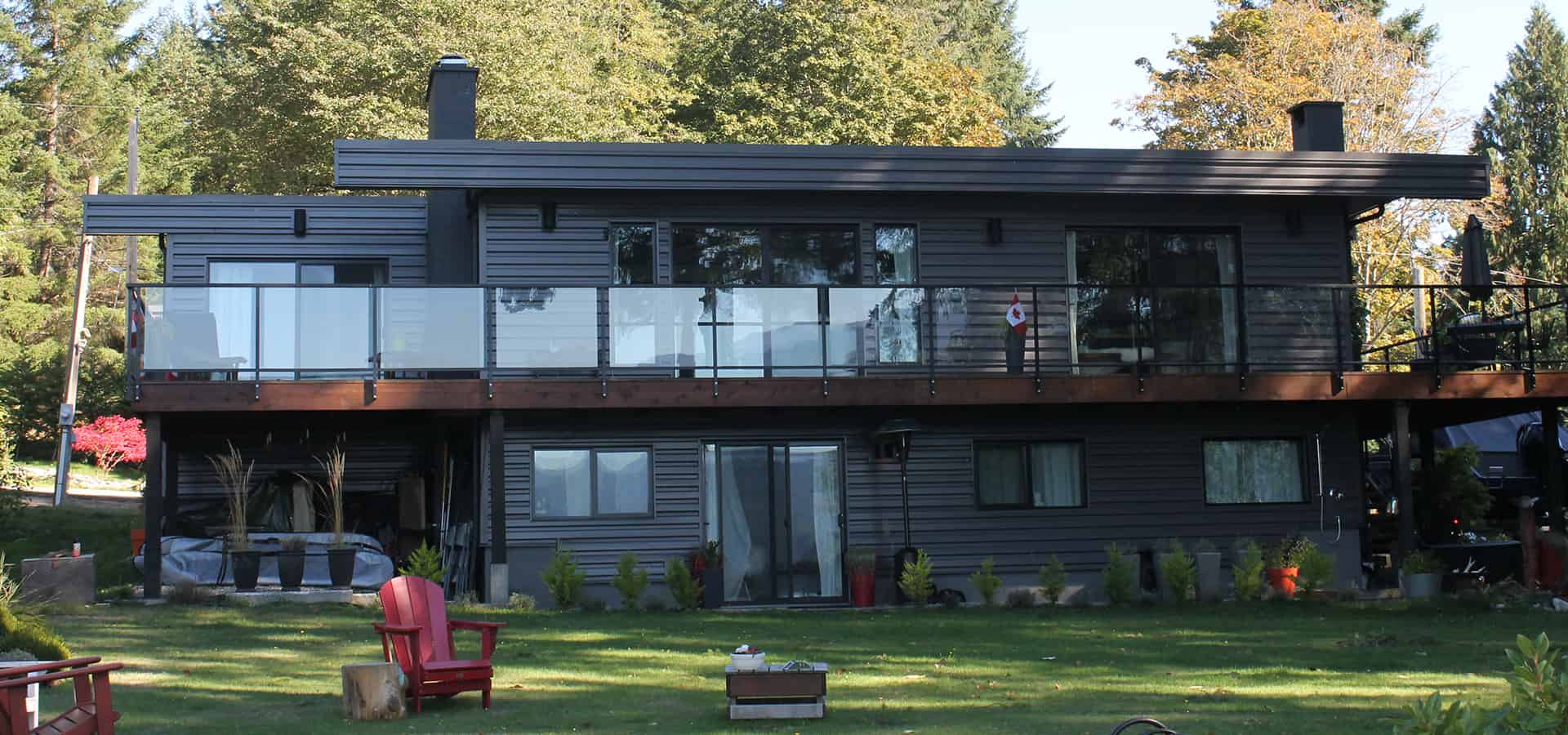 Pilon Renovations
Made to Last has had the privilege of doing several projects and custom renovations at this beautiful oceanfront home, including redoing the entire exterior with modern metal siding to give it a sleeker look. We greatly enjoyed building the outdoor "man cave," which includes a large deck on the ocean, hardscape pathways and sitting areas built into the bank.
We also constructed a four-season art studio which in fact contains both a studio and a small workshop. With in-floor heating, this studio is comfortable year-round. Its low-slope tall ceilings not only fit the modern look and feel of the home, but are also functional, allowing for some great storage space.
These clients continue to call on us for more projects, and we feel privileged to be a part of their home's ongoing transformation and to have developed a great working relationship with them.